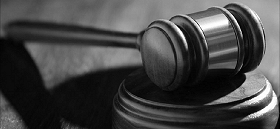 What you don't know can hurt you…
Our firm has handled hundreds of criminal cases throughout the United States as well as cases with origins in foreign countries. A creative and intensive approach to criminal charges can make a big difference in the result in your case, as does your choice of lawyer to represent you.
Susy Ribero-Ayala has over 20 years of experience from prosecution to criminal defense with superior results. This makes our office unique in its ability to protect those that have been accused of a crime and those that have been the victim of a crime.
Our office is a renowned South Florida criminal defense firm, dedicated to defending people accused of a crime in both state and federal court. Susy Ribero-Ayala provides unparalleled legal representation.
Information Center
Read about OFAC Delisting and Investigations. For more information on the Office of Foreign Assets Control (OFAC) and the Specially Designated Nationals List (SDN) visit our Information Page.