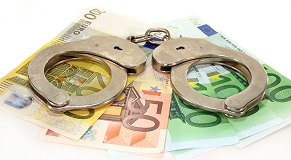 Delisting from OFAC Specially Designated Nationals List
As part of its enforcement efforts, OFAC publishes a list of individuals and companies owned or controlled by, or acting for or on behalf of, targeted countries. It also lists individuals, groups, and entities, such as terrorists and narcotics traffickers designated under programs that are not country-specific. Collectively, such individuals and companies are called "Specially Designated Nationals" or "SDNs." Their assets are blocked and U.S. persons are generally prohibited from dealing with them. Click here for more information on Treasury's Sanctions Programs.
What to do if you or a company in which you are a shareholder is placed on OFAC's Specially Designated Nationals List
If you, or a company in which you have an ownership interest of 51% or more is placed on OFAC's specially designated Nationals List you may face severe consequences including the freezing of all assets owned by you and your company. Additionally, U.S. citizens and permanent residents are prohibited from engaging in business transactions with any individual or entity on the list. This could be economically catastrophic for any person or company. A person placed on the Specially Designated Nationals List should also be aware of potential criminal exposure and immigration consequences resulting from this designation. Our firm has extensive experience in successfully representing people and companies designated by OFAC on this list. Removal of a person or entity from the Specially Designated Nationals List is a complex process which may result in extensive fines and/or criminal prosecution. Contact our firm for a consultation and an assessment of your rights and obligations under the law if you have been designated by OFAC.